Advanced Zero Emission Vehicles
PATEO KINETIC

HEAVY TRUCKS
POWER
EFFICIENCY
STRENGTH
Total Weight Capacity (GVM)
40 to 140t
Range per Fill*
350-600km
Estimated Range at 30t Average GVM
Tailored Power, Tailored Efficiency
​
The Pateokinetic Powertrain concept takes the balance of our parts and matches them against the detailed duty requirements of our users. Using Sophisticated AI techniques with our development partner Microsoft Auto we are able to tailor the design of each Truck to maximize efficiency, longevity, and performance and allowing our user's data and AI to better support operations
Flexible Distance Options
​
With different applications comes the potential to further optimize how much storage of Fuel we put on board. Replacing Exhaust Systems behind the cabin we can offer up to 1500km of range on a single fill. Where applications do not need the range we can offer a more compact installation to support city and length constrained uses.
Benchmark Safety Systems
​
With advanced technology as our world we also offer exceptional safety activity, the entire vehicle is monitored onboard and remotely to user operations and our own support centers to ensure onboard safety, and all our vehicles are offered with Adaptive Cruise Control, Forward Collision-Avoidance, and Lane Change Assistance Systems.
Specialist Applications
Specifications
Maximum Power Output

(whole system)
450 to 900kW (PKICHI120 - KICHI300)
Vehicle Range on Full Tank

(at 30t average GVM)
350km to 750km (75kg to 200kg storage options)
40t to 140t (PKICHI120 - PKICHI300)
Axel Options: Prime Mover and Rigid
More Specifications
---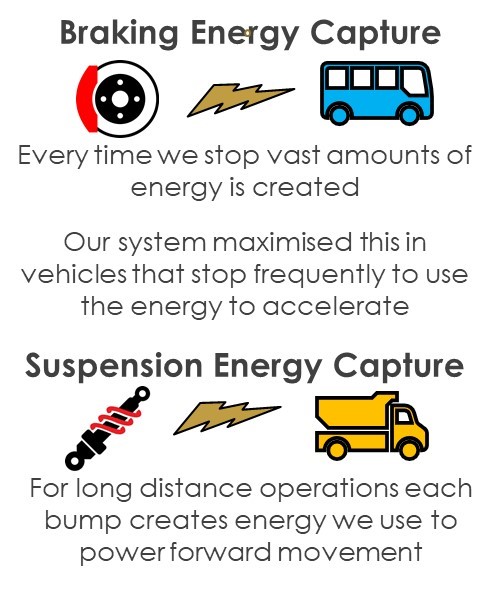 To add a new question go to app settings and press "Manage Questions" button.
---
---
Gallery